The Sydney Royal Easter Show carnival is excited to move away from the traditional paper coupons for carnival rides and games to the easy-to-use Carnival Fun Pass.
You can tap and play all day with your Carnival Fun Pass – Simply download the app, load it up with credits and all the fun of the carnival will be yours with just a simple tap.
Carnival Fun Pass Packages and cost of credits available are:
Single credit $1.10
30 credits $33
60 credits $60 (save $6.00)
85 credits $80 (save $13.50)
115 credits $100 (save $26.50)
It's as easy as 1 – 2 – 3

1 Download the Carnival Fun Pass app at the App Store or Google Play
2 Follow the instructions to preload your credits
3 Collect your Carnival Fun Pass card from a booth at the Show, activate your card and tap and play at rides and games in all carnival precincts
Your Carnival Fun Pass can be topped up at specially marked kiosks onsite at the Show or via our Carnival Fun Pass app.
One Carnival Fun Pass is provided free with each carnival fun pass package - additional passes can be purchased for $4 each. An extra pass could come in handy if the kids need to head off in different directions. Our Carnival Fun Pass app allows you to transfer credits between passes. All carnival rides require 3 or more credits.
All credit packages come with a free Carnival Fun Pass at the Show.
Download the Carnival Fun Pass App now!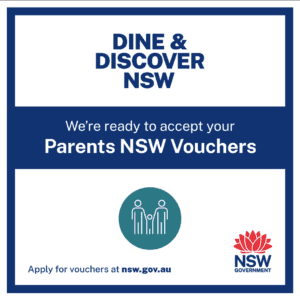 We are pleased to announce the NSW Government Discover & Parents NSW Vouchers may be used when purchasing Carnival Fun Pass Credits via the Carnival Fun Pass App. Please note that Sydney Royal Easter Show tickets are not eligible for use with NSW Government Discover & NSW Parent Vouchers.