Volunteers
Keep an eye on our website for the 2021 SRES applications opening in late-February/early-March.
Not only is the Sydney Royal Easter Show the largest annual ticketed event in Australia, it is also one of the most iconic. A day at the Show is a family tradition and the maker of many happy memories. A large part of the success is thanks to the incredible team in green – the volunteers who help pull it all together. Operating for 20 years, and growing every year, our 'green army' volunteer team of 500+ is always on the lookout for more - and we'd love you to join us and experience for yourself one of the most unique volunteering opportunities in Australia.
Note: To be eligible to volunteer at the Sydney Royal Easter Show, you must be a minimum of 16 years of age. Volunteers over the age of 18 must have a valid Working with Children Check (WWCC).
Why volunteer?
Being part of the team means you'll see the Show from the inside, and whilst you are out and about around the grounds providing excellent customer service to our guests, we are working hard to make sure you are well looked after. Below are some benefits for joining our program!
You have exclusive access to our Volunteer Green Room. This is your space to chill, catch up with mates or make new friends! This is our home base.
You will receive a double pass to any day of the Show to share with your friends or family to have fun at the Show!
Your Show accreditation pass allows you to get into the Show for 12 days. This means that on the days you are not volunteering, you can get into the Show free of charge.
We provide you with a uniform that includes polo shirts, a cap or bucket hat, water bottle, and a belt bag big enough to fit everything you'll need in it for your shift.
You'u can perform your volunteer duties to the best of your ability!
We throw a team thankyou event after the Show. This is a great opportunity where you can catch up with your mates, celebrate our volunteer of the year & service awards and look back on Show highlights.
Throughout the year there will opportunities to volunteer at sporting matches, exhibitions, concerts and festivals!
Please note: Volunteering requires a level of fitness as walking and standing are involved in all volunteer roles. As the Show is an agricultural based event, you may be in the presence of, or in close proximity to, all types of food produce, plants and animals including, but not limited to, flowers, peanuts, hay, straw, livestock, horses or domestic animals.
What can I do?
Bring a 'can-do' attitude, a welcoming smile and a willingness to help wherever needed.
Assist us across a variety of guest services roles and venues including general ushers, Show information, and children's activities.
Complete a minimum of 4 shifts over the 12 days of the Show, the most help needed is over our busy days (i.e. weekends/public holidays).
Working With Children Checks (WWCC)
If you are 18 years or older, in order to volunteer at the Show, it is a legal requirement that you possess a valid Working With Children Check (WWCC). The WWCC is free for volunteers and is valid for five years.
You can apply for your WWCC online.
COVID Safe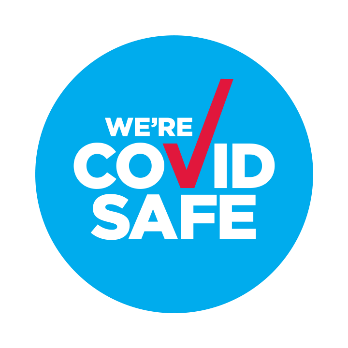 Due to current cirumstances, Sydney Showground is open for business in line with government regulations. We are committed to supporting our industry during these unprecedented times and have been working on a number of initatives to provide confidence and reassurance to our clients.
We are pleased to announce that we have been given 'Covid Safe' status by the NSW Govrenment.
For more information on our COVID event support, follow this link.
Questions?
Should you have any questions, please feel free to contact the Volunteer Management Team via volunteers@rasnsw.com.au or via INH Mail.